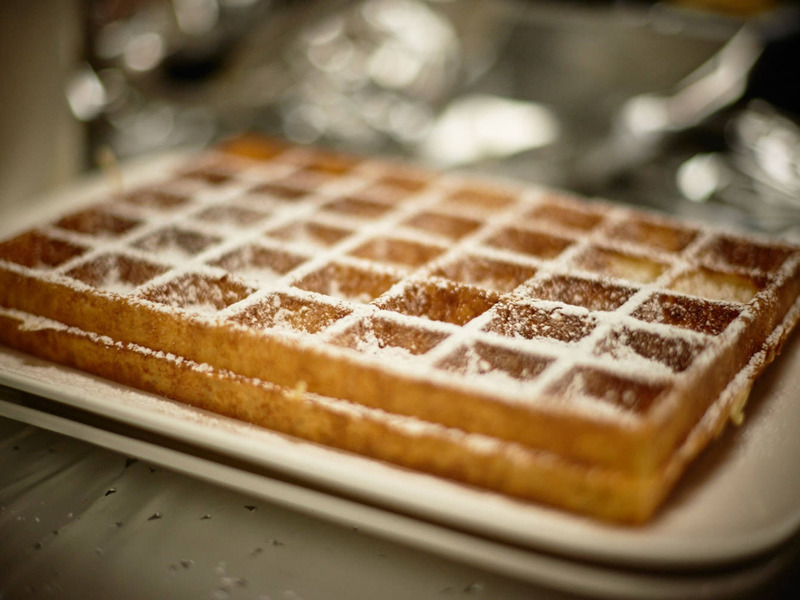 About Gedelec
ABOUT GEDELEC
The family business Gedelec bvba is located in Anzegem (West Flanders, Belgium).
The manager Matthieu Moerenhout stands for outstanding quality at an affordable price and a fast service.

The company Gedelec bvba is since 1958 manufacturer of waffle irons for professional use. Better known under the brand name MATT. Since 2001 Gedelec bvba became the exclusive distributor of KRAMPOUZ in the Benelux. Started in 1949, the company KRAMPOUZ has become the specialist in pancake irons on gas or electricity. We offer a wide range of in pancake irons, specific materials and all necessary accessories.

In 2008, the range of KRAMPOUZ is expanded with a teppanyaki or plancha. These are available both in electricity, as well as on gas. Since the end of 2009 the waffle irons are equipped with an EASY CLEAN system. And in late 2010 the new Panini grill also benefits from this technology!
Order your products quickly and easily via our e-shop!
Quick waffle history
QUICK WAFFLE HISTROY

13th Century A.C. - Ancient Greeks cook flat cakes between two metal plates. These early waffles were called obleios and were primarily savory in nature, prepared with cheeses and herbs.

1620 - The pilgrims bring Dutch "wafles" to America.

1735 - The word "waffle" - with two "f"s - appears in English print for the first time.
Mid 1700 – According to legend, the Liège waffle was invented in Belgium by the cook of the Prince of Liege. Originally he wanted to make a brioche with pieces of sugar. Also called the famous sugar waffle

Late 1800's - Thomas Jefferson returns to the U.S. from France with a long handled, patterned waffle iron.

1869 - Cornelius Swarthout patents the first U.S. Waffle Iron.

1953 - Frank Dorsa's Eggo Frozen Waffles are sold in Supermarkets for the first time.

1964-65 - Brussels restaurateur Maurice Vermersch brings his wife's Brussels Waffle recipe to the World's Fair in New York. The fluffy yeast-infused waffle becomes a huge hit and becomes known as the Belgium waffle.

2014 – Matthieu Moerenhout, managing director of Gedelec comes up with the brilliant idea to serve waffles in the shape of french fries in a paper cone. A combination of the internationally renowned Belgian specialties: waffles + fries + chocolate. So Wafflefries were born.
Fairs
Every year you can find Gedelec at a number of catering fairs.
Visit us at
• January : Horecava Amsterdam
• February : Horecabeurs Bredene
• March : Horecatel Marche-en-Famenne
• November : Horeca Expo Gent