Recipe for making buckwheat crepes
Easy - for 10 persons - preparation time 2 min. - cooking time 1 min. - cheap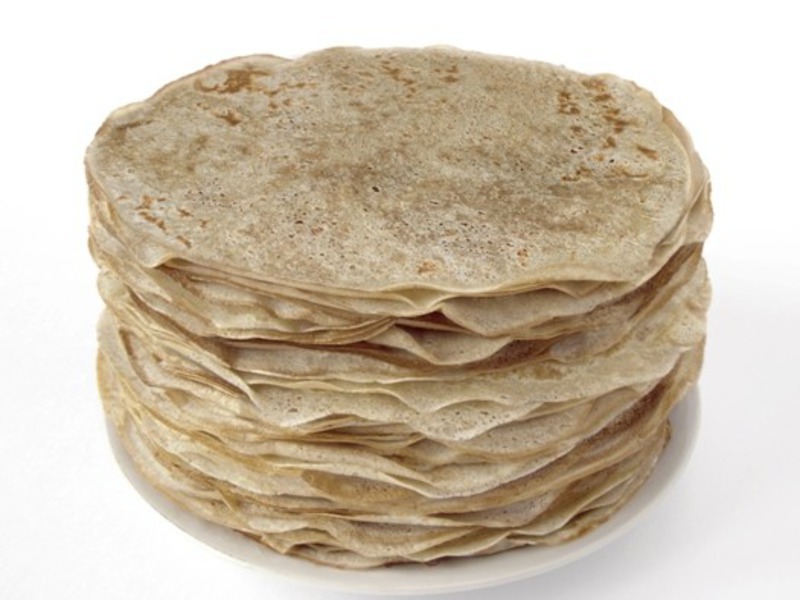 Buckwheat crepes
Ingredients
500 g buckweat flour
2 teablespoons of wheat flour
1 teablespoon of coarse salt
1 egg
1 tablespoon of oil
1 liter of water
25 cl of semi-skilled milk
Preparing the batter

– In the bowl, put the buckweat flour, the weat flour, the salt, the egg, the oil and the water.

– Stir to form a compact ball. Add 10 cl of milk and beat until obtain a fully smooth without lumps.

– Add progresively the rest of the milk.


Leave to stand for about an hour before cooking.