Gault&Millau and wafflefries
---
Gault&Millau was this year for the 4th time in a row present at Tomorrowland for inspections of the festival food. The restaurant guide reached 3 awards to the best performing food stands, this for the first time. Gault&Millau composed their own team of inspectors who where on place during three days and went one day on the road with a young Inspector who was specifically for recruited for the Tomorrowland festival.
Inspections on the festival
Tomorrowland, the most famous music festival in the world, won recently the Gault&Millou Culinary Innovators ' Event Award'. Also during the 2016 edition of TML the Gault&Millau inspectors were present to judge the huge range of festival food and the more than 120 food stands and 4 restaurants. In doing so, follow criteria was taken into account:taste, quality, atmosphere and operation, used ingredients and health. The analyses and results of the inspections shall be published in the coming weeks.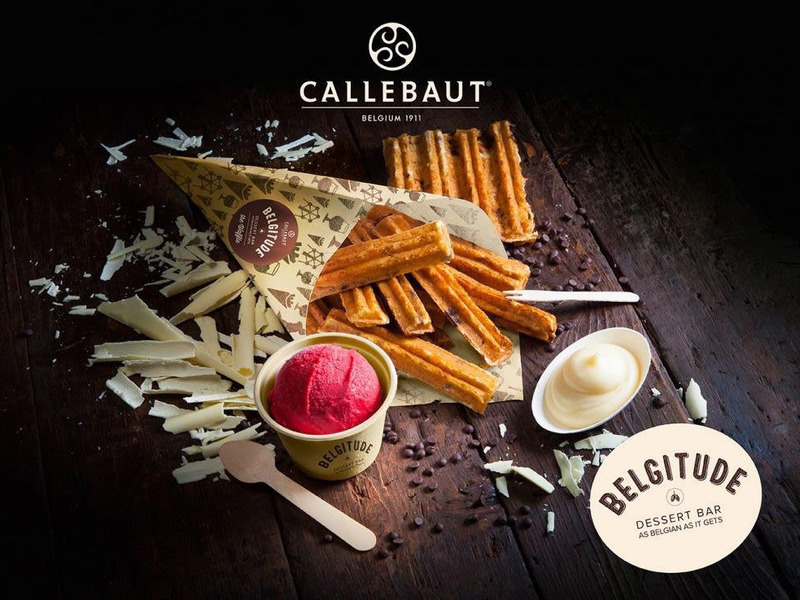 Gault&Millau most innovative festival food: 'Belgitude wafflefries'
The most innovative festival dish was the ' Belgitude ' dessert of Callebaut ®. They brought a surprising dessert that sums up all the best from the Belgian cooking: ' waffle from Brussel & chocolat' -fries served with ' Ganoyaise ' and ' BEtchup '. The fries were made of freshly baked waffles, filled with chocolate and cut in the form of Belgian fries. They were served with chocolate sauce for dipping, a mayonnaise of white chocolate and lemon, and finished with a scoop of raspberry ice cream as a variant on ketchup. A dish that brought together innovation and taste!